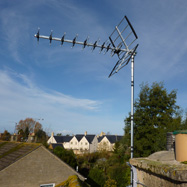 The government is in the process of withdrawing all analogue channels
You will find that you have no choice but to convert to one of the digital platforms - Sky Digital Satellite or Freeview Terrestrial.
The digital switchover took place in most areas of Bristol during the summer of 2010, but towns such as Gloucestershire and Cheltenham are not due to have widespread access to the digital signal until June 2011.
Your current aerial may need to be replaced or upgraded to ensure it is digitally compatible to receive the platform of your choice.
Below is a selection of aerials you may require, we are happy to visit your home and advise the best option for you.
Don't leave it to the last minute!
_________________________________________________________________________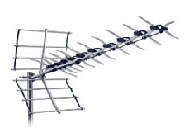 Unix Extra High Gain Aerials - 32, 52 & 100 Element

Superior quality cross element TV aerial designed for UHF reception
High gain and front/back ratios make these aerials powerful ghost killers providing perfect reception
Recommended for digital and analogue reception
UV resistant, plastic, snap-lock, folded dipole with balun matching for optimum signal transfer
_________________________________________________________________________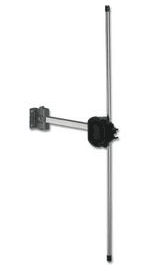 Single Dipole VHF DAB Radio Aerial
Specifically designed for high quality VHF digital radio reception covering the Band III frequency range 217.5-230MHz
For vertical mounting, either externally or in the loft
Fully illustrated instructions
_________________________________________________________________________
Super Yagi UHF TV Aerials -Digital
Designed for high quality analogue and digital terrestrial UHF TV reception
Upward gain slope
4 element rod reflector for enhanced front to back ratio
Integral balun ensures optimum signal match and directivity
_________________________________________________________________________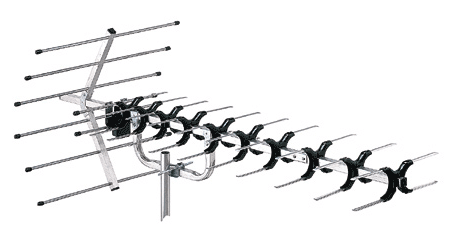 8 Element High Gain UHF TV Aerial - Digital
Optimised for reception of all analogue and digital terrestrial UHF TV signals
Wideband configuration
Optimum forward gain and 6 element rod reflector for high front to back ratio
An integral balun ensures optimum signal match and directivity
Channel number: 21-68
Forward gain: 12dB
_________________________________________________________________________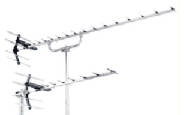 UHF Contract Aerial
Impedance matched to give more signal
Double dipole gives better balance
Tuned reflector for digital reception
_________________________________________________________________________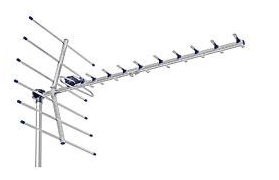 Super Range UHF Aerials
Enhanced for DTT reception
16, 19 & 24 elements (10, 13 & 18 directions)
Covering groups A, K & WB
Ideal for good to medium signal strength areas
"Inclined" folded tube dipole with an easy fit termination and soldered brass electrical terminal, braid clamp and a PCB balun for improved gain, impedance match, bandwidth and impulsive noise rejection
Watertight insulator cap, malleable in all working temperatures
Fortified 6 element reflector design for a refined front to back ratio
Tilt and slide clamp to facilitate adjustment in elevation
Element design has a superior strengthened profile incorporating an enlarged moulded securing clip
_________________________________________________________________________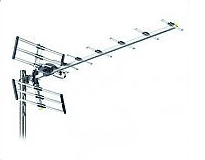 Digital Contract Aerials - 10 & 18 Elements
Ideal for digital or analogue reception

The aerials have a UV resistant, plastic, snap-lock, folded dipole with balun matching for optimal signal transfer

Complete with support arm and mast fixing clamp for masts up to 60mm in diameter